Today is the beginning of the
Ultimate Blog Party 2009
hosted by
5 Minutes for Mom
. It is my first time to join in such a blog party. Now, let me introduce myself. My name is Christine, my online freinds call me Chris. I started blogging just last year. Mainly because I wanted to share my journey as a stay at home mom. Thus, the birth of Mommy Journey.
I have 2 kids, Kyla (age 5) and Toby (age 2). I used to work as an IT professional, but chose to stay home when I gave birth to my eldest. Blogging has helped me reach out and connect to other mommies. Being at home most of the time, blogging has broadened my horizons and allowed me to meet online friends too.
I have also started hosting a weekly meme called Mommy Moments!
Its a picture meme wherein every mommy can share their photos and short stories of their little ones based on the week's theme. We started just this January and I have been really happy with the outcome. I have met several moms and learned so much from each of their own stories.
I also participate on the following meme:
MONDAYS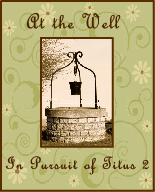 WEDNESDAYS

THURSDAYS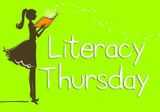 SATURDAYS

Here is a recent picture of me with the kids.

Now, head to
5 Minutes for Mom
and check out the other sites! Its a great way to meet more bloggers and there are hundred of prizes at stake too.
My top 3 picks are: