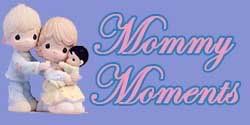 As 2011 comes to a close, I am very thankful to the Lord for all of His blessings. Here are some of the highlights of the year!
– We were able to hold several giveaways which included Letter of the Week Preschool Curriculum Giveaway, Family Lifestyle Photo Session Mother's Day Giveaway courtesy of Tracey L Heppner Photography, Jumpstart Giveaway, 3rd Blogversary Giveaway courtesy of Unilab, OMF Literature, Sassy Hairsies and Make Believe Productions, Numa Baby Store GC Giveaway
– Launched Mommy Talks and we were able to feature several moms from different family backgrounds.
– Won in some giveaways as mentioned in this post, here and here!
– Participated in some reviews and events like visit to Reedley International School, Linksys Wireless Router Review , VocabularySpellingCity.com Review, Jumpstart Review, Sassy Hairsies Review, Earybird Kindergarden Math Review, Time4Learning review and several book reviews too
– Met some mom bloggers and postcard enthusiasts face to face!
– Watched a basketball game, an Azkals game, Sound of Music musical
– Went to museums and the beach.
– Re-started collecting postcards and organized my collection after 7 years.
– Re connected with some friends from high school.
– Started to write poems again after almost 20 years.
– Continued on with our homeschooling journey. Now, homeschooling 2 kids.
– Hubby is finally an ordained minister.
– Featured at Dainty Mom's blog.
– Important milestones in our family life. 10th wedding anniversary, 7th birthday of my daughter and 5th birthday of my son.
– First ballet recital of my daughter in CCP.
– First and second ballet choreography of my daughter and performing ballet at church.
I am grateful for good health and continuous financial provision from the Lord. Truly happy that our family is even more closer this year too. To God be the glory for the things He has done! 🙂
Why don't you share your family's 2011 highlights too? Here's wishing you a happy and blessed new year ahead!