Thank God It's Friday! Every Friday, We have Mommy Moments. Mommy Moments is a weekly meme and you can join us by sharing any "mommy moment" that happened recently in your life. Create a post and add this badge to your post ( or choosing any other design from here). Then just enter your name and the URL address of your post below on the Mr. Linky, so we can all visit one another and see what you have shared with us this week!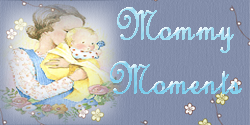 On April 22, we celebrate Earth Day. We all know that the Earth is changing and we all need one another's help in properly caring for our world. We have taught the kids early on that it is important to reduce, reuse and recycle. So here at home, most of the projects they make are made of recycled materials like tissue paper rolls, used bottles, cartons and other stuff that they can find in the house. I am actually amazed by their creativity in creating crafts out of the recycled materials. Creative sessions like these don't need to be expensive at all and they give my kids hours of fun!
Here is one of their projects together, using old boxes to create cars and buildings.
I love it whenever they do "creative sessions" together. Aside from unleashing their resourcefulness and creativity, they are able to help tidy up the house of junk and they cooperate together. Hours can pass by while they do these projects together. It develops cooperation, diligence, resourcefulness and creativity.
Do you have any recent proud mommy moment you'd like to share?