It is Good Friday! I know most of the moms might be out of town, but for those who are just staying home and would like to join us, feel free to write your recent Mommy Moments post! Mommy Moments is a weekly meme and you can join us by sharing any "mommy moment" that happened recently in your life. Create a post and add this badge to your post ( or choosing any other design from here). Then just enter your name and the URL address of your post below on the Mr. Linky, so we can all visit one another and see what you have shared with us this week!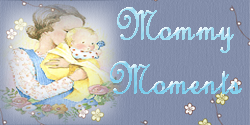 Two Saturdays ago, the family together with my sister went to Laiya White Cove in San Juan Batangas for a day trip at the beach! We were not sure what sort of weather was waiting for us since it has been rainy the whole week. Thankfully, we were blessed with a sunny day at the beach. It took us about two and a half hours to reach our destination from Sta Rosa Laguna.
It is truly a wonderful way to intentionally create memories with our children! Spontaneous family outings are great way to build memories! The kids had fun playing with the very fine sand and swimming in the clean sea! The price of the food was also quite affordable, and even the entrance fee was reasonable. The adults had as much fun soaking in the sea! I can't wait for our next trip back there.
Do you have a recent moment you wanted to share with us?