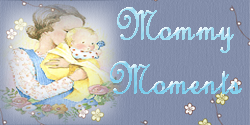 Mommy Moments is a weekly meme and you can join us by sharing any "mommy moment" that happened recently in your life. Create a post and add this badge to your post ( or choosing any other design from here). Then just enter your name and the URL address of your post below on the Mr. Linky, so we can all visit one another and see what you have shared with us this week!
The greatest gift is a passion for reading.  – Elizabeth Hardwick
I love reading books and it brings me great joy that my kids also love to read! It is one of our favorite bonding moments when we all snuggle up and read books together. We started early when the kids were still babies. We often have read aloud time and this probably sparked their interest in books.
We started out with children's Bibles, then we moved on to their favorite character books like Barbie, Cars, Thomas the train and others. Of course, there will always be books about ballet and football too.  Then we started collecting Dr. Seuss books like Cat in the Hat, Green Eggs and Ham and others. Then  we started reading the Magic Tree House series. We also loved the Magic School Bus books.
It is only recently that I have been acquiring classics for them. We loved E.B. White's Charlotte's Web and since then, we have been hunting down classics. We loved these classic books which were about a mother's love . They brought tears to my eyes as I was reading them to my kids. I explained to them that a mother's love is unconditional and it allowed us to share a "moment" together.
We are currently enjoying Beatrix Potter's great literature. And we are actually looking forward to incorporating some of these classics to our language arts lessons in the coming school year.
As Dr. Seuss says, "The more you read, the more things you will know. The more that you learn, the more places you'll go."  As parents, let us incorporate  a "reading together" time in our family schedules. It not only increases one's vocabulary, it creates an appreciation for learning and brings lasting memories that we and  our children will cherish for a lifetime.
We will be doing a series of posts on books and reading in the coming weeks, I hope that you subscribe to my email list for the latest updates!