My kids, ages 9 and 6, both love doing lapbooks and unit studies. Lapbooks and unit studies provide the students a creative way to learn about a specific subject thoroughly. As part of the review crew, we were given an opportunity to review A Journey Through Learning Lapbooks!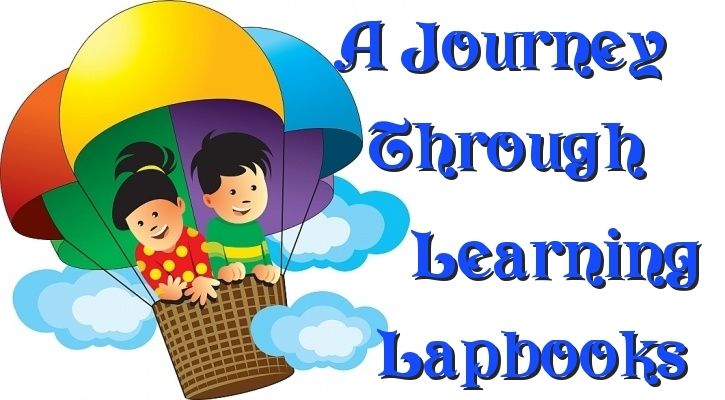 The following lapbooks were available for the review crew to download and work on:
Letters, Numbers and Shapes (ages 3-5)
The Earth (grades 1-4)
Knights and Castles (grades 2-7)
Astronomy and Space (grades 2-7)
My 9 year old daughter wanted to work on the Astronomy and Space.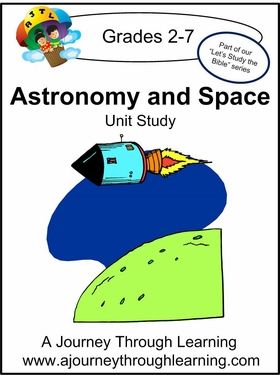 The file we downloaded comes in a PDF format. It comes complete with instructions on how to complete the unit study. It contains information page, activity pages and vocabulary words. There is a total of 76 pages. If you do a study guide and an activity page per day, you can finish the lesson in roughly a month. But of course, the pace totally depends on your student. There is also a suggested way of putting everything together using 1/2 inch ring binders.
The study starts with  the creation of the world based on the Bible. Then there are studies on the Solar System, the Constellations,  Day and Night, Information on the universe, stars, the sun, the astronauts, the comets, and the asteroids. There are detailed lessons on the Moon and its phases  and all the planets in the Solar System.  There are some suggested activities like reading a biography of Neil Armstrong and writing a book report and creating a rocket. At the end of the book, there is also a list of suggested reading materials about the topic.
My daughter worked on this unit study after her other lessons. She made this as an extra project. She loves to read and actually breezed through the unit study. She did 10 pages each day so it took us about a week and a half to finish the entire study.
My daughter enjoyed working on this unit study. Her favorite part is learning about the moon and its different phases. She also created some art works about the space. I highly suggest this unit study as a way to start learning about space. It is packed with information and can be a springboard for a much in-depth discussion with your children. If your child is not much of a reader, you can read through the pages with him or her to encourage the student to work on the pages.
You can get the unit through instant download at $13 or the CD copy at $14 or order a printed copy at $21.
If you'd like to know more  about this product or see the other lapbooks, click to read more reviews from the Schoolhouse Review Crew!