As a family who loves to read literature together, we have been on the look out for great literature guides. I have heard of Progeny Press from another homeschooling mom before so I was excited to start reviewing the Frog and Toad Together E-Guide  with my 7 year old son!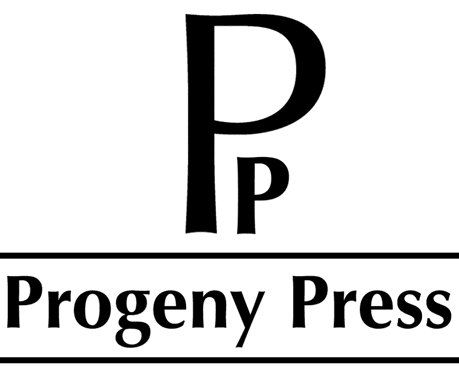 Progeny Press has produced over a hundred study guides for popular and classic literature over the years. What makes it unique is that the study guides are written from a Christian's perspective. The literature that they choose 
are mostly award winner (Newbery, Caldecott, ALA Notable Book, Coretta Scott King, etc.) books which ensures that these literary pieces are endowed with quality and substance. The differrent study guides are categorized according to year levels :
lower elementary (K-3)
upper elemenentary  (3-5)
middle school (5-8)
high school (8-12)
All the study guides come in three versions: the physical book, the CD version and the Downloadable E-Guide. Each of the different versions contain the same content and have the same price. The CD version and Downloadable E-Guides both are PDF files which can be accessed with the use of Adobe Acrobat Reader. Guides for grade levels 4-12 all come in interactive PDF format, meaning your children can type in their answers and save their work so you can check later!  Answer keys can be found at the end of the book.
The recommended time to complete work on a single guide takes 8-12 weeks but it could take lesser time for those using the K-2. You may end up using three to four study guides in a school year!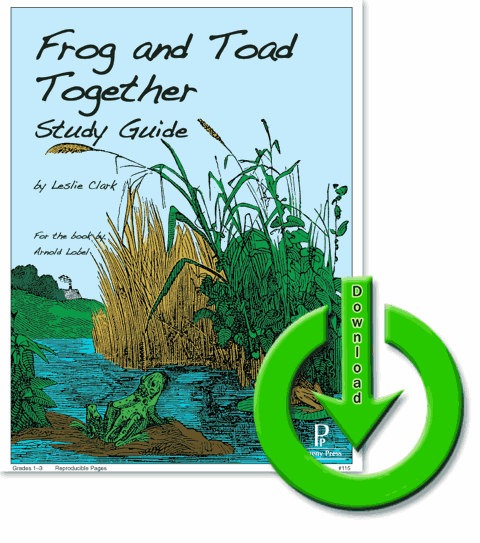 Frog and Toad Together Study Guide is recommended for  Lower Elementary students ranging from Grades K-2. It only costs $11.99.
Frog and Toad Together is written by Arnold Lobel and is probably one of the most popular children's stories. It is a story of friendship. We have read the adventures of frog and toad many times before and we've enjoyed it immensely, often laughing at the silliness of toad! But we've never really discussed the lessons we can learn from the stories.
While downloading the PDF file to my computer, I asked my 7 year old son to read the 1st chapter of Frog and Toad Together. 
Then we opened the Frog and Toad Together Study Guide and saw that it contained a note to the instructor. It details how Progeny Press  Study Guide should be used. Aside from a copy of the literature, we needed to have a dictionary and Bible on hand. Then we went on to read the synopsis, information about the author and started on the before-you-read activities.
As the activity has suggested, I asked my son to draw his best friend and what character qualities he thinks a good friend should have. It was amazing to see that even at 7 years old, he already has a concept of what he wants in a friend and how he can be a good friend to another. Then he went right on to answer the questions on Chapter 1. Because the chapter discusses about Toad making a list and how silly it was for him to be confined on what he was to do based on a list, he was tasked to make a list of his own at the end of the chapter. My son is not fond of making lists so it was a nice activity for him to do for the first time! He enjoyed writing down what he was to do the next day. And he found himself constantly checking the list to make sure he has accomplished what he planned on doing. Interestingly, we also learned that not everything happens according to plan. Just as the study guide mentioned, it is not for man to direct his own steps. My son was able to understand the reality of life — how  interruptions and challenges may happen and we need not fear them since it is God who directs you in the way you should go.
At the end of each chapter, there were different hands-on projects suggested and fairly easy to do since all materials are easily found in your household. Projects were of a great variety as there were experiements involving seeds, baking cookies, making a schedule, drawing and painting.
My son enjoyed doing the overview activities which included a venn diagram and word search. There was a list of suggested books for further reading. Thankfully, we had more books about Frog and Toad on hand and continued reading the adventures of these 2 friends!
We completed one chapter a day and worked on the study guide 3x a week . We finished the whole study guide in 2 weeks.
The study guide exceeded my expectations. I was a bit wary that my son who isn't very fond of writing would be bored but surprisingly, he enjoyed doing this study guide. The questions challenged him to think and the activities were fun and enjoyable. I liked that the material was really age appropriate and that it was downloadable over the internet. But best of all, the study guide was able to tie up scriptures which reminded us of God's character and His Word with a story we love. I am looking forward to more guides that are coming soon from Progeny Press and will definitely be getting some more E-Guides for our future use!
For more information on Progeny Press, follow them on their Facebook page at  https://www.facebook.com/progenypress,  Twitter at  https://twitter.com/progenypress, Pinterest at  http://www.pinterest.com/progenypress/ and YouTube at  https://www.youtube.com/user/ProgenyPress.
Read more reviews about the other Progeny Press products from Schoolhouse Review Crew!