A homeschooler is always looking out for great resources. 
Educeri …….  Educeri a division of DataWORKS 
knows that and they created  over 1000 ready to teach lessons available for anyone who wants to learn more with their
Educeri Lesson Subscription Service
 . As part of the Homeschool Review Crew, I received 12 months of access to this great wealth of information.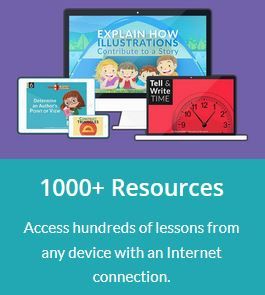 Accessing Educeri Lessons is fairly easy as long as you have Internet connection. You may visit their website using your browser on any mobile device or your computer, whether it's OS is Mac or Windows. You just need to login and you are on your way to accessing over 1,000 lessons! It includes  Math (413 lessons for all grades), English Language Arts (525 lessons for all grades), Science (22 lessons, mostly middle-high school), History (26 lessons, mostly 5th grade and up), Art, PE, and Music (only 1-2 lessons each). The lessons are for K-12.
My son is in 4th grade and I asked him to look through the different lessons. We just clicked on the drop down menu and chose 4th grade. Automatically, the display showed 112 lessons that he can choose from.
I asked him to choose a topic for Math that he is currently learning about and we chose "Create a List of Factors".
He has just learned about factors and I wanted him to understand it even better. These are some of the screenshots from this lesson:
After showing the theory, there are several slides with practices where the student can try to answer. The student can do the exercises in paper and they get to see if their answer is correct by pressing the next button. If you want to see all the slides, you can click on the bottom left side and navigate through the slides. For this lesson, there was a total of 13 slides. It took my son about 15 minutes to finish the entire lesson.
For 4th grade English Language Lessons, we checked on the Cause and Effect lesson.
Here is a sample of the activity that the student can try to answer. The answer is also shown on the right side of the screen.
For this lesson, there is a total of 17 slides. The last 6 slides are all practice for the students.
Should you want to study the lessons offline, you may also choose to download the file as a PDF file and print on your printer.
This great resource can be paid through the monthly subscription fee of $7 per month or annual subscription fee of $75 per year. If you are unsure, you may start with a 30-day free trial first.
I think that this is a good resource for a fair price of $7 per month. There are several exercises per topic specifically for Math and Language lessons. If you need help explaining certain topics, Educeri has created a good product to assist you. Maybe in the future development of this product, they can think of adding voice features to make the slides even more appealing to the auditory learners.
Here are some more features to watch out for as well!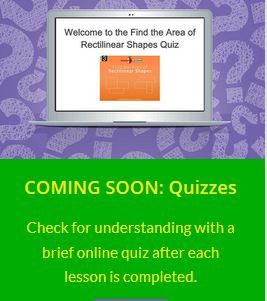 For more information, visit  the social media links of Educeri:
Facebook: 
https://www.facebook.com/educeri/
Twitter: 
https://twitter.com/teacheduceri
   @educeri
Pinterest: 
https://www.pinterest.com/Educeri/
If you want to know what the other Homeschool Review crew thinks of this product, click on the banner below.