My 9 year old son loves to read and sometimes, I find it hard to find reading supplements, thankfully he was able to try out the Complete Home Learning Suite from  Essential Skills Advantage.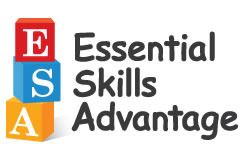 We were given a year's online subscription to all of the programs of Essential Skills Advantage. ESA has different self-paced programs for K to Grade 6 students. They have several enrichment activities for K-6 in Reading, Spelling and Math. They have K-3 Science and Grades 3-5 Geography lessons as well. This is a perfect supplement for summer and online education during regular school days!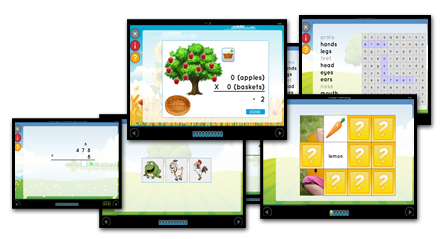 We used MacBook Pro machine and Safari web browser to access ESA's website. After creating the username and password for my son, he has access to all programs.  It means that my son can use Grade 3 Reading, Grade 4 Math and Grade 2 Spelling depending on his ability and skills.
We decided to use the Reading program for the entire review period since my son loves to read and I wanted him to improve on his spelling skills and comprehension skills. We accessed Complete Reading Program 3. There are several subgroups under this program including Vocabulary Builder, Reading Comprehension and Spelling.
As my son logs in, he immediately works on Vocabulary Builder. Vocabulary Builder focuses on 5 subjects, it includes compound words, easily confused words, figurative language, prefixes and suffixes.
Each area has a different activity for the student.



The instruction for each activity is verbalized and this helps develop the auditory learning of the student. Each screen activity shows a clear and easy to follow activity for the student to complete.
For the Reading Comprehension part, there are several short stories that the student needs to read and so he can answer the different activities and questions that follow.

For the Spelling, there are several activities like word search, word unscramble, word wizard, hear and match, complete the sentence and others to help the students remember the correct spelling of difficult words.

The price of the program is $7.99 per month for 1 student, $12.99 per month for 10 students. You also have the option of paying per 6 months $39.99 for 1 student and $69.99 for 10 students. You can also pay for the whole year, $69.99 for 1 student and $129.99 for 10 students.
Some features I really like from ESA's Complete Home Learning Suite:
If the student answers incorrectly, he receives an immediate feedback allowing him to choose the correct answer.
Anytime the student logs back in after leaving the program, he continues on the last activity he was doing.
The program is colorful, easy to use and navigate and quite interactive, it encourages independent learning.
The online program can be accessed through the computer and other mobile gadgets like the iPad.
Parents can track the progress of the student and doesn't need to correct the work of the student anymore.
The flexibility of the program allows the student to work on the grade level above or below his age and they can skip on activities that they don't want to do at the moment.
For more information on Essential Skills Advantage, please check their social media accounts.
Facebook: https://www.facebook.com/skillsadvantage/
Twitter: https://twitter.com/SkillsAdvantage @SkillsAdvantage
Pinterest: https://www.pinterest.com/SkillsAdvantage
Google +: https://plus.google.com/u/0/
LinkedIn: https://www.linkedin.com/company/skillsadvantage
Blog: http://buyesa.com/blog/
Check what other Schoolhouse Review Crew think about this product!