Buying curriculum as a homeschool family can sometimes be costly,because we can't get the bulk discounts, but thankfully, through the Homeschool Buyers Co-op,  we can get discounted prices! Homeschool Buyers Co-op is a family-owned and operated business, which seeks to help homeschooling families get the best curriculum at the lowest price possible. Today, I will be reviewing a program that they have developed to help parents organize their daily schedules. Homeschool Buyers Co-op has given me a full year access of their online homeschool planner,  Homeschool Planet in exchange for a review.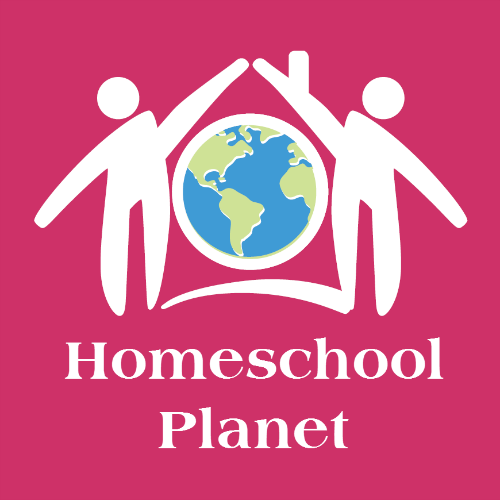 Homeschool Planet is very easy to use. As long as you have a computer, with a browser like Google Chrome or Mozilla Firefox, and an internet connection , then you are good to go. You can also view the planner through your mobile devices.
Moms like you and me are very busy and we don't want to spend much time learning how an online planner works. This is what I like best about Homeschool Planet, there is very little learning needed. It is very straight forward to use. As soon as you have created your account with Homeschool Buyer Co-op, you can click on the link to Homeschool Planet and it takes you to your online planner.
The first thing I did was to modify my profile and make it personalized by assigning a school name, choosing settings like when I want the email digest to be sent to me and assigning school days and days off. I added our subjects and categories which fitted our family's lifestyle. I edited the grading categories according to our needs. I also chose a theme for our planner. I added my family members and created a log-in for my kids to use as well.
As for the planner view, there are 3 views available.
The daily view:
The weekly view:
The monthly view:
I used the weekly view most often. Adding a new task was fairly easy. You just need to click on the time and date when you want the activity to happen.
Indicate the class details, like the Subject, the Title and for whom the class is for. You can also choose the frequency of the class. It has some pre-made choices but you can also specify your preferences if it is not on the list.
For the reports, the system has different printable sets of reports for record keeping purposes. There is the assignment list, class notes, grade report, class hours and transcripts.
One of the unique features of Homeschool Planet is the helpers. There is a grading helper which assists you in making sure you have completely entered your kids grades for each assignment and there is the rescheduling helper which assist you in changing your schedule like reschedule overdue assignments or scheduling a day off and reassigning the tasks  without having to do them one by one.
If you want a printed planner, there is a print feature which allows you to print the viewed schedule on your screen. This is best if you don't want your students to login anymore just to see their schedules for the day.
I absolutely love the Homeschool Planet! Scheduling our days has never been more convenient for me. Let me list down the reasons why:
– It is easy to use. I have seen a number of online planners before and Homeschool Planet really made its system easy to understand. The simple menu and the organized flow of information is something that I really appreciate.  From creating a task until creating a report, I didn't have a hard time doing any of it. It makes my record keeping easy and enjoyable!
– One planner for the entire family. I don't have to go back and forth from one student to the other, I can easily see what our schedules look like and don't have to be afraid that our schedules are over lapping.
–  The planner and reports are easily printable. No need to be online just to check our daily schedule.
– Class hours are automatically computed for easy reporting.
– Each student has their own login and can keep track of their assignments and chores. It teaches the students to be more independent and responsible with their assigned work.
– Daily digest sent to my email, so even before I start my day, I know what to expect!
– Homeschool Planet is free to try for 30 days! You can try it out yourself and see if it fits your style.
Homeschool Planet only costs $6.95/month or $65/year.
For more information, please visit the Homeschool  Buyers Co-op Facebook or follow them on  Twitter at hsbuyerscoop and on their Google + account : https://plus.google.com/112069021534542740249/about
To see what others think about this product, check the rest of the reviews from the Schoolhouse Review Crew.