My 4th grade daughter loves to make lapbooks and enjoys unit studies. When the Homeschool Review Crew gave us an opportunity to review In the Hands of a Child's  Natural Wonders Project Pack, she was very excited to embark on a new journey to learn more about the natural wonders of the world.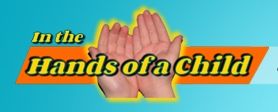 In the Hands of a Child is the brainchild of 2 homeschool moms who share a love for lapbooks. They wanted to put together an easier way for parents to pull together all the items and resources necessary for making lapbooks. They published their first unit in 2002. Now, they have already published 450 lapbook and notebook project packs.
The  lapbooks and notebook project packs from different categories include Biblical, Economics,   History, Holidays, Just for Fun, Language Arts, Math, Science, Social Studies and others.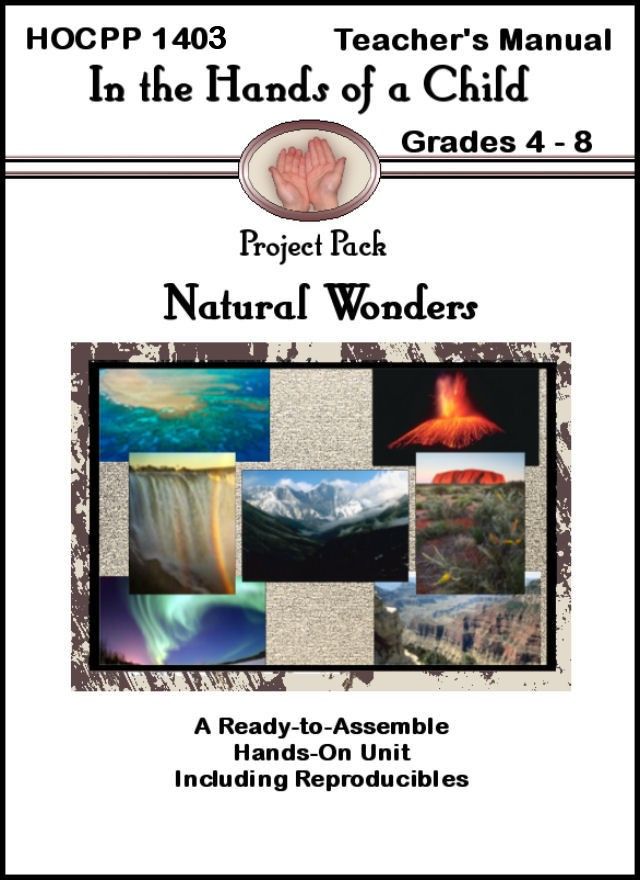 The Natural Wonders curriculum is a downloadable product. Its target audience are students between grades 4 to 8. The file can be opened and viewed using Adobe Reader. Adobe Reader is a free product from Adobe which you can easily download from the internet. You should be able to use the "Type It It" feature which allows the students to type in their answers before printing.
This curriculum is a project pack which means it includes lesson plans, activities and research guides. The information you need to complete the activities are all found in the lesson plans. There are 20 activities which are all hands-on giving the students more opportunities to remember what they are reading and to create a masterpiece of their own. There are also some suggested activities which you can do with your child.
The curriculum also comes with a 6-day planning guide. Your child can follow the 6 day guide but of course, you can tweak the schedule depending on how much work your student can do in a day.
It also shares a related reading list to help the student gain more information about some of the most famous natural wonders of the world. The study focuses on the following natural wonders:
– Angels Falls
– Aurora Borealis
– Ayers Rock
– Grand Canyon
– Great Barrier Reef
– Harbor of Rio de Janeiro
– Mount Everest
– Paricutin
– Victoria Falls.
My daughter immensely enjoyed putting together this project pack. She followed the 6 day guide and was able to finish the lapbook in 6 days. She spent roughly 30 minutes to 45 minutes a day. The materials she used to complete the project pack are 3 file folders, white bond papers, glue, coloring materials and a stapler.
She printed the activity pages and followed the instructions easily as she put together the lapbook by herself. She read the research guide and completed the activities by herself. Aside from filling in the blanks, she was asked to create her own postcard and newspaper article. She also made a survey about which wonder was most popular in our house. It was fulfilling to see her have fun while learning about these natural wonders. We have not discussed these lessons previously so everything was new for her.
After she completed the lapbook, I asked what her favorite natural wonder was and she replied that it was Angel Falls and Victoria Falls. She also learned a little bit about world geography as she saw where the different wonders were located.
This is her finished project!
If you have children from 4th grade to 8th grade, I highly recommend the Natural Wonders project pack.  Your children will enjoy learning about the different wonders God has created!
If you want to try the Natural Wonders Project Pack curriculum, you should purchase it now, since they are offering it in the special price of only $5 from the regular price of $12!
To read more reviews about this product or the other products from In the Hands of a Child, check out the SchoolHouse Review Crew!