We have an iPad at home, the kids mostly use it for watching videos, doing research and playing games. So when the Schoolhouse Review Crew gave us an opportunity to review  Roman Town (iOS App), from Dig-It! Games, we were all quite excited to see it!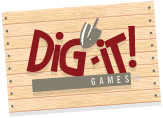 My 11 year old daughter helped me review this historical adventure game. Roman Town  is a Middle school game-based learning app which encourages critical thinking and independent learning. Problem solving skills are also developed as the student plays this investigative game. The player needs to gather clues to track down Ladrone, the master thief. Games include ancient Roman games, puzzles and other mini-games. Information and trivia about the Roman period are showcased all through out the different scenes while exploring Pompeii.
Roman Town is downloadable thru AppStore and is designed for 9-11 years old. Though my 8 year old tried to play and was able to navigate and play through the different mini-games as well. Roman Town  is compatible with iPad and takes 139 MB of space.
This is perfect supplement for Social Studies or World History! It also aligns to National Council for Social Studies and the Common Core State Standards for Math and Literacy.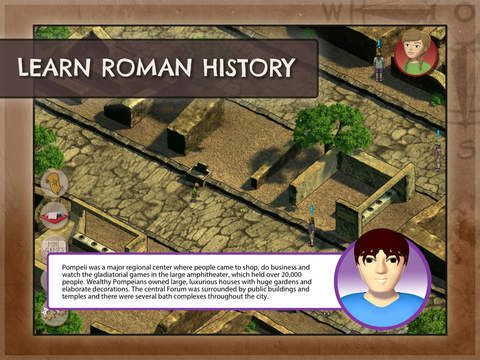 There are two main characters for the game, Fiona and Charlie. Both of them can navigate through the 4 different scenes from Pompeii namely the Street, House of the Vettii, Baths and Temple of Juputer. In each scene, as they explore town, they talk to different characters and play games with them to gather information. If you are not able to win the game, you can re-do the game as many times as needed. It is important to win the games so you can finish the area and move on to the next.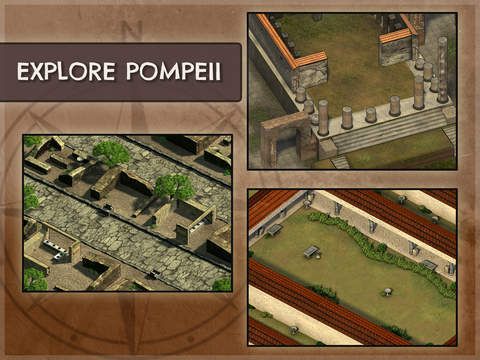 There are several mini-games the main characters need to complete.  It includes:
Artifact Identification – identify which artifacts are shown.
Calculi – a Roman board game where you need to have 5 consecutive pieces together to win.
Roman Numerals – translate to Roman Numbers.
Concentration- similar to memory game.
Code Breaker – decipher code using logic.
Dots and Boxes – play against the computer on who can create most boxes connecting lines through the dots.
Knucklebones – create combinations according to the rule and win the game
Jigsaw  -puzzle game where you need to complete the photo.
Pipes – connecting the pipes.
Maze – move the iPad to get the ball to the end.
My daughter's favorite game was the code breaker. She enjoyed this game very much as it stimulated her interest and logic reasoning.
Roman Numerals was very much like a Math review for her as she translated the numerals to numbers.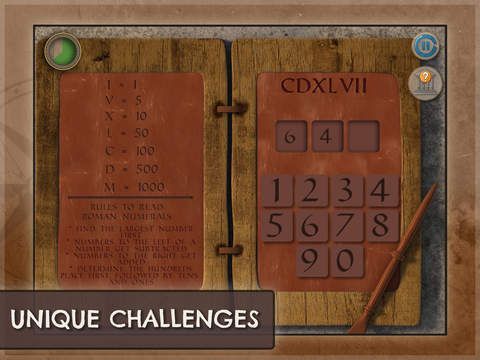 It was interesting to note that the ancient games were similar to some of our current board games like Calculi. It was much similar to Connect Four but with a slight twist.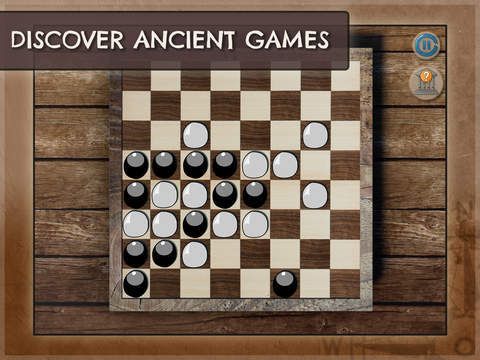 I personally enjoyed the Knucklebones and Dots and Boxes game. It was fun and challenging to play against the computer. Though sometimes, it is too challenging for us! As of writing, we were not yet able to get past the slide puzzle which would lead us to the last scene of the game.
My daughter found this game to be helpful in terms of historical content. This game was able to help her know more about the Roman times and their culture. Though we did notice that  some of the information were repeated. Hopefully, they would be able to work on that on future updates.
I would recommend this game for middle school students. The language and the graphics are all children friendly and the mini-games are challenging enough to stimulate the minds of the players.  Whenever we encountered some technical issues, their technical support was able to respond accordingly and help us get through our problem.
For more on Dig-It! Games, check their social media accounts:
Facebook :  https://www.facebook.com/DigItGames
Twitter: https://twitter.com/digitgames
You Tube: https://www.youtube.com/user/digitgames
Click the banner to find out what other Schoolhouse Review Crew thinks about Roman Town and Mayan Msyteries!