If you asked me 5 years ago, if it is possible to homeschool your older children while you have little ones, I would probably have said no. I only have two children and I can't imagine homeschooling a family with children of multiple ages. Kendra Fletcher from Preschoolers and Peace knows what it is like and decided to compile her blog posts to share her own experiences on homeschooling older kids with little ones around.
As part of the Schoolhouse Review Crew, I am privileged to review the eBook entitled Preschoolers and Peace: Homeschooling older kids with success while loving the little ones at your feet. It is a must-read resource for moms who are considering homeschooling multiple children and even moms who already are homeschooling and needs fresh ideas for their little ones.

Preschoolers and Peace eBook comes in the PDF format and can be read using Adobe Reader.  I read the eBook using my computer but you can also read this eBook on your tablets as long as you have a PDF reader. There are 13 chapters included and each chapter focuses on different topics that helps mom become better equipped handling the little kids while the older ones are homeschooling.
The topics covered in this eBook include:
What a Homeschooling Mom Needs
Preparing Yourself to Homeschool Older Kids With Little Ones Underfoot
Planning Around Preschoolers
How Do I Keep Them Busy?
What Does a 2-Year-Old's Day Look Like?
How Do I Get Any Preschooling Done?
How Not to Just Kill Time
Circle Time: Or How We Pull the Little Ones In
Preschool Boys
When All of Your Kiddos Are Preschoolers
Preschool Chores
Planning for Preschool
When Mama is Worn Out (or Pregnant)
Meal Planning 101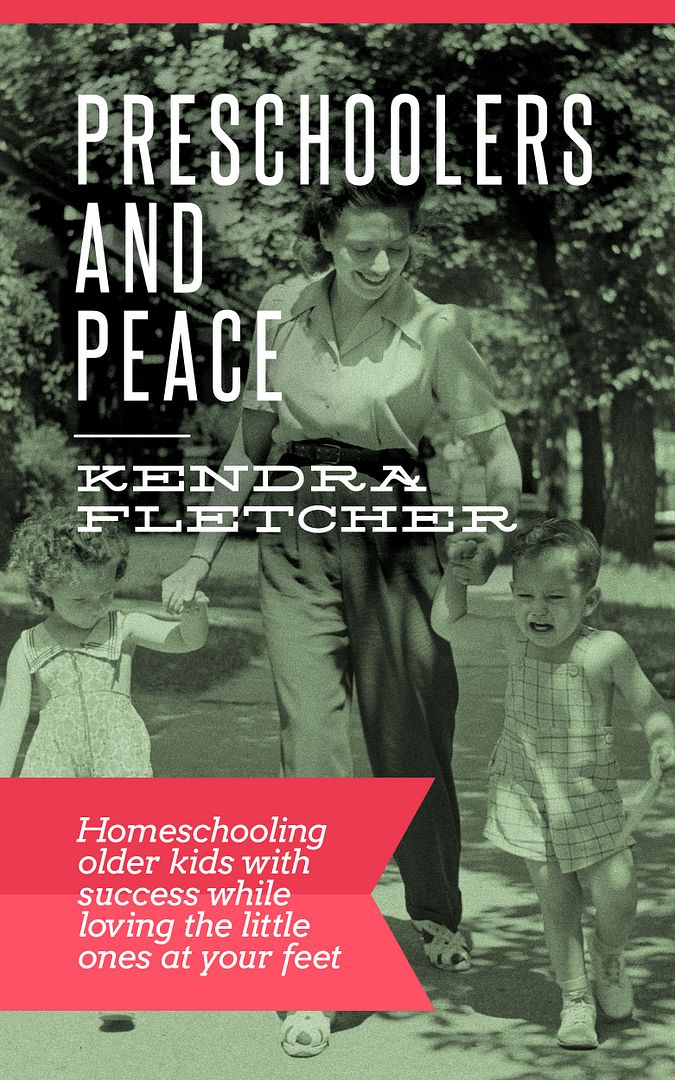 Though I no longer have preschoolers and children below 7 years of age at home, I have found a great deal of ideas and lessons which our family can certainly benefit from. I am sharing three truths that have resonated with me:
> What a homeschooling mom really needs is to anchor her identity in Christ and not on the success of the homeschool or her children. This was a truth that made me reflect the true state of my heart.
> Schedules and routines play an important part in homeschooling multiple ages. I have 2 children ages 10 and 7, and sometimes it feels like I have to go back and forth between the two of them. Establishing routines that help my kids start their day right was something that we implemented and have benefited from greatly.
> Circle time is the group teaching time that integrates the family. Family devotions and discussions happen during this time and joint learning can be implemented on certain subjects as well. Reading together and praying together are both central in our homeschooling day and we include that in our circle time.
This eBook is such a rich resource and one that I can certainly go back to every now then. The cost of this eBook is $2.99.
For more information, you can check out Preschoolers and Peace's social media accounts:
Facebook: https://www.facebook.com/PreschoolersandPeace
Twitter: https://twitter.com/KendraEFletcher
Pinterest: http://www.pinterest.com/kenj/
Google+: https://plus.google.com/+KendraFletcher/posts
You Tube: https://www.youtube.com/user/preschoolersandpeace
You can read the review of other Schoolhouse Review members and see what they think of this eBook!