My 8 year old daughter has been asking me to teach her how to play the piano. I myself am not very knowledgeable about this and don't have the extra budget to send her to a music school so when I was given an opportunity by the TOS Homeschool Crew to review the online version of KinderBach, I was excited to try it and see if it will fit our family.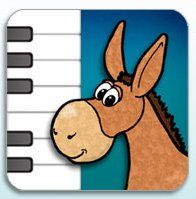 KinderBach is an online piano curriculum designed for 3- 7 years old.  Learning is gradual and child-paced. The program is divided into many levels, many weeks and many sessions each. The session averages about 5 minutes each. The teacher on the videos is Karri Gregor. She is  the creator of KinderBach and she uses different fun characters as they go  through different musical adventures in every session.  KinderBach is full of catchy songs, colorful video lessons and games which definitely will catch the attention of your little preschoolers.
KinderBach is a complete package already. The online membership can be used by the whole family. You do not need to  have any musical background to use this program. You only need to have a stable internet connection and a  keyboard to use during the sessions.
The program was designed to give your child an over-all music foundation as it not only teaches piano, but other factors of music too including music theory, note identification and reading, rhythm, ear training, hand position and much more!  You can check out their detailed syllabus by level on their website.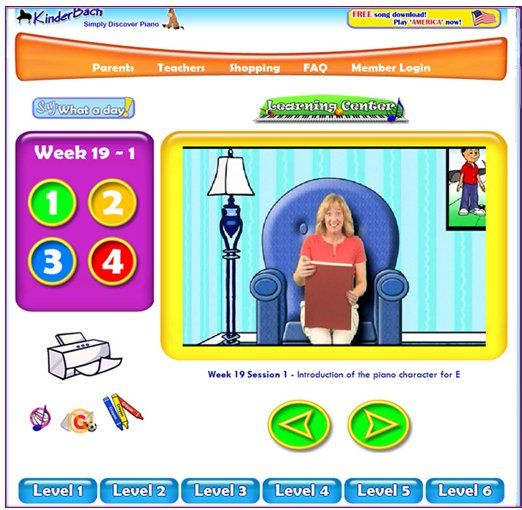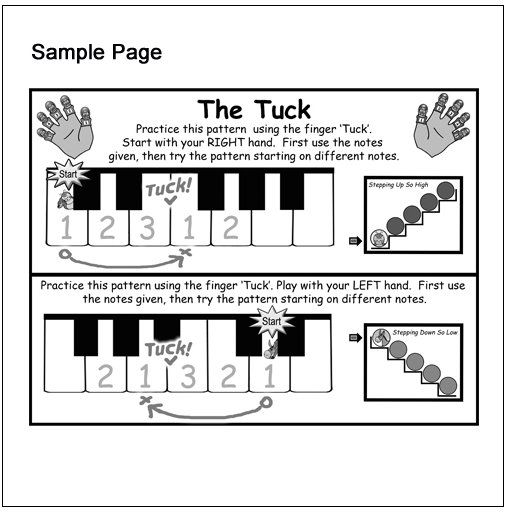 Accompanying the video lessons, there are activity printable worksheets that you can print per level.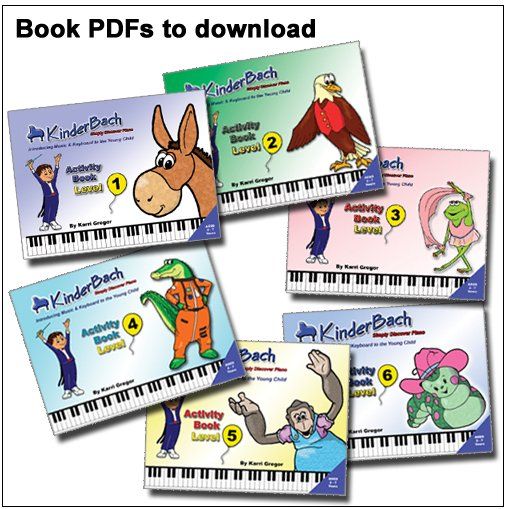 Aside from the online program, you can also opt to purchase their DVD packages or iPad application.
With my 8 year old daughter and my 5 year old son, we used KinderBach every Tuesday and Thursday.  We watched the video online and started to follow the activities, my daughter found it a bit too childish and didn't want to participate further. While my son stayed on and we were able to continue using KinderBach. The songs used has a strong recall for him and he hums the tune while playing the keyboard exercises. The characters used made the lessons more interesting for him and the length of the program was just right. We weren't able to use the printable PDF files since my son isn't very fond of activity sheets.
Overall, I think this is a great program especially for preschool children. At $19.99 billed monthly, or $7.99 for a total of $95.88 billed in a one time annual payment, you get to teach your children music foundation at a very reasonable price! As if that is not a very good price, KinderBach is offering a discount coupon which gives 30% off any order – homeschool, classroom, online or DVDs. Just use the following code when making your order:
Coupon Code:  TOS_crew2012
Expires: 12/31/2012
If you are interested in the KinderBach App version, it is on sale This Friday, Oct. 19th, 2012 ONLY.  The application will be discounted over 50%, down to $12.99!  There are no codes but make sure to use this link to the Classroom KinderBach app in the App store:
https://itunes.apple.com/app/classroom-kinderbach-school/id534998629?mt=8
I'd like to invite you to find out what other crew members are saying about KinderBach!

Disclaimer: As a member of the TOS Crew, I received this product, at no cost to me, in exchange for my honest review. All opinions are mine.