Our family is not a stranger to Progeny Press. We love reading literature in our homeschool and we've been able to use  some of its book study before. My children enjoyed using them and so they were looking forward to using Mr. Popper's Penguins E-Guide. We were given a downloadable copy as a part of the Schoolhouse Review Crew.
Progeny Press has been producing faith-based book studies on classic literature and popular novels for a number of years already. These study guides are for grades 1-12. The writers of the study guides include the owners of Progeny Press, Michael and Rebecca Gilleland, and other authors who came from varying professional background like teachers, pastors, home-education and writers. The guides pass through peer reviews and are edited by their office staff for literary accuracy and analysis.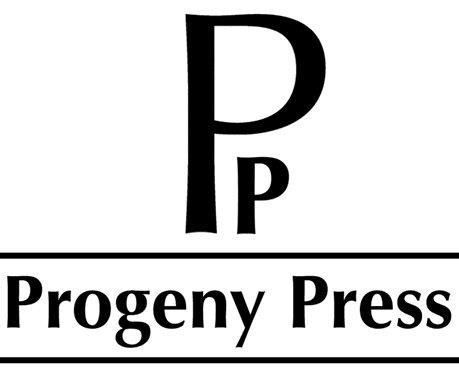 The study guides are meant to help parents and teachers raise critical thinkers and readers. It provides instruction for the readers  to perform activities related to the theme of the book, digging deep into the vocabulary words and analyzing the story and the character profiles.
All guides come as printed workbooks or CDs or downloadable E-books. You would need Adobe Acrobat installed on your computer to access the files. Adobe Acrobat is a free software that you can easily install to your computer.
The study guides are recommended to be used for 8-12 weeks, but it really depends on how fast the student reads and works on the study guide.
There are hundred of study guides available from Progeny Press. They are divided by grade levels:
Lower Elementary ( for K- Grades 3)
Upper Elementary (for Grades 3 – 5)
Middle School (for Grades 5 – 8)
High School (for Grades 8 – 12 )
Mr. Popper's Penguins E-Guide  is best for upper elementary years or those in grades 4 to 6. It is interactive, meaning students can type in their answer to the questions directly on the computer and they can even choose some answers to the questions via drop down choices. The students just need to save their work on their computer to ensure the changes made are saved.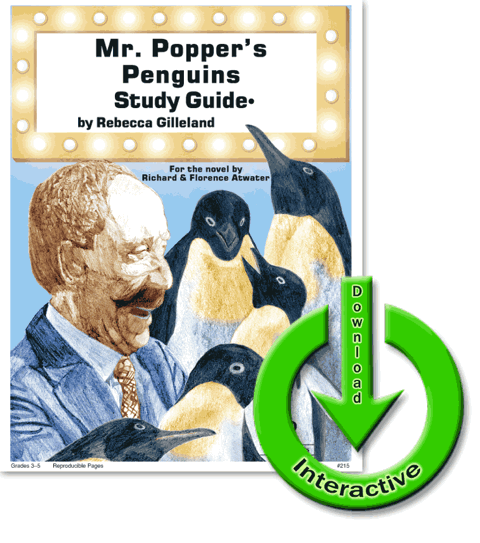 A 1939 Newberry Honor Book, Mr. Popper's Penguins is a heart-warming story of a house painter who dreams of traveling to the Antarctic. Mr. Popper dreams big dreams and doesn't give up easily even if his family's income is just enough to support them. As the penguins came into their life, Mr. Popper's family showed resilience and creativity to make their dreams a reality.
My daughter who is currently in 6th grade read the book and used the interactive study guide. It took her a few days to complete reading the entire book. Then she used our MacBook Pro installed with Adobe Acrobat to open the file.
There are 56 pages in this study guide. Here is the table of contents:
She worked on the study guide 2-3 times a week for half an hour each time. She answered the vocabulary questions, questions about the story until the end of the study guide. She worked on this study guide independently. We just did the Money Matters section together and it certainly made an impact to her as she learned about inflation and credit. She saw how math is valuable in computation of money. We also discussed the story structure, the character study and the main theme of the book. We used the questions from the study guide as our prompt to have a deeper conversation about all that she has learned.
What I liked about Mr. Popper's Penguin E-Guide is that it is very easy to do independently for my 6th grade daughter. There is a separate answer key file so I can easily check her work, even if I was not able to read the book yet. I also liked that there are several pre-reading and post-reading activities suggested to make the lesson even more special. It is like doing a unit study based on a book. Lastly, this study guide costs only $17.99. It is downloadable so it means that my daughter can work on the computer or I can print the pages if I wanted her to write. I don't need to look for a physical product or have it shipped all the way from the USA.
Progeny Press really makes great literature studies which develop critical analysis. I am thankful for their study guides as it helps my children process the books they are reading. Check out our previous experience with Progeny Press Frogs and Toad Together E-Guide and Sarah Plain and Tall Interactive Study Guide. Each of this study guides are from different levels and we have all enjoyed them!
For more information about Progeny Press, please visit their website and their social media accounts at Progeny Press Facebook and Progeny Press Twitter .
The Schoolhouse Review Crew was able to use guides for other levels as well like the Lower Elementary,  Middle School  and High School, so be sure to to read the other reviews to learn the differences between these levels.