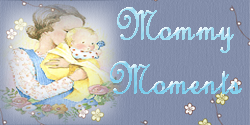 Mommy Moments is a weekly meme and you can join us by sharing any "mommy moment" that happened recently in your life. Create a post and add this badge to your post ( or choosing any other design from here). Then just enter your name and the URL address of your post below on the Mr. Linky, so we can all visit one another and see what you have shared with us this week!
May 18 is International Museum Day. Since my family loves to visit museums, I will share some of our recent museum trips! Our most recent museum trip was The Mind Museum. It was a wonderful place for exploring minds. The place was interactive. Actually, the place is packed with information so a return trip is necessary to enjoy the other areas.

Another favorite is The Ayala Museum. We LOVED the diorama section of the Philippine History in the 2nd floor. It was really visual and the kids enjoyed their time listening to the stories while looking at the diorama piece. We also enjoyed the Manga exhibit at the Ayala Museum had at the time we visited.
And the first museum the kids loved was Museo Pambata. Though some of the stuff inside looks a bit old and worn, the place is still a hit! They enjoy every time we go! And best of all, the entrance fee is very affordable.
Museums are great places to visit. Everyone learns something new! A fun and educational way to learn and create some great memories as a family!