Homeschooling my 6th grade daughter has been challenging and I need all the help I can get! Thankfully, as part of this year's  Schoolhouse Review Crew, I was given a one year access to HelpTeching.com subscription in exchange for a review. We've been using the Pro Plan subscription to supplement my daughter's middle school subjects!

HelpTeaching.com is an online tool to help teachers do their work at school or at home. It is a web based repository of free printable worksheets and activities covering the four basic subjects of language arts, math, science and social studies for grades K-12. There are other pre-made seasonal and holiday worksheets, early education worksheets, arts and music, study skills, graphic organizer and physical education worksheets as well.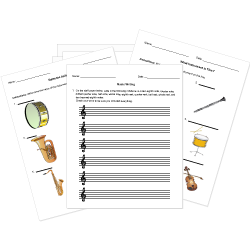 As a teacher at home, I found the Test Maker to be really useful! I used the TestMaker to create my own quizzes and customized worksheets for my daughter's needs. Questions came from their library of pre-made questions, which are aligned to Common Core Standards.  Questions can be searched by typing in a keyword or by browsing through the list of subjects. I also tried to make the questions myself. The TestMaker allowed me to save the test questions I created so I can re-use them later for other quizzes. I  chose to print the tests for her. But I also have the option to save them as PDF files.
I also tried to use the Test Maker to make customized tests for my 3rd grade son and it was truly helpful as well. It was easy to use and save for future quizzes.
But most of the time, I just used the pre-made quizzes for my daughter. I just searched for the subject that I need, then check the topics for her grade level. Then I print out the quiz that I need her to take. Answer keys are also provided so I was able to  easily check her answers after.
Here is a sample quiz on Math about Percentage for 6th grade.
If I wanted her to take the quiz online so that I don't have to print, I can just click on "Take Now" and then she can take the online test. The test will be automatically checked and graded.
One of the other features that I really like is the Game Generator allows you to create Word and Number Bingo Games or Word Search that you can print or save as a PDF file.
HelpTeaching.com also has made middle school and high school online lessons easily accessible. They use embedded videos from Khan Academy, Educator.com and Bozeman Science to help self-directed learners to further understand the lessons. It is listed per grade level then further categorized by subject so it is easily searchable. Here is an online lesson on Language Arts for my daughter in 6th grade.
As the teacher, I can easily click on assign and send this to my daughter's email account so she can read and study this lesson.
Here is a screen shot of the different topics that my daughter can learn under the Language Arts category.
Using the free account of HelpTeaching.com will give you limited access to worksheets and allow you to create limited numbers of questions in the customized tests. For just $24.95/year, you can get the Pro license and access all the premium content. You also get to save your own tests as PDF files. You may also Test Room to administer online tests and lessons for your students.
I am truly grateful to have tried this product HelpTeaching.com It has helped me administer tests for our current homeschool year.I really like it that I have different options, whether to print, to save as PDF or to let my student take the quiz online and that it is very easy to use.  I do recommend this product to my fellow homeschool moms. It is such a time saver!
For more information on HelpTeaching.com, check out their social media pages:
Facebook: https://www.facebook.com/helpteaching
Google+: https://plus.google.com/b/100894483454551317755/+Helpteaching/posts
Pinterest: https://www.pinterest.com/helpteaching/
Twitter: https://twitter.com/helpteaching
To read more reviews, check the posts of other members of the Review Crew.