VocabularySpellingCity is an online learning tool which specializes on vocabulary and spelling. They offer K-12 programs to students in schools and in homes. As part of the Schoolhouse Review Crew, we were given the VocabularySpellingCity Premium Membership for one year in exchange for an honest review about their site.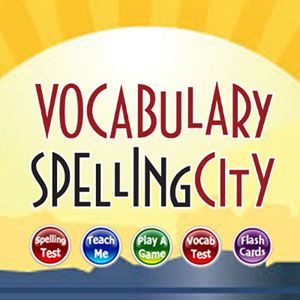 VocabularySpellingCity makes learning vocabulary and spelling more fun. They provide interactive online learning activities and games such as Hangmouse, Word Search, Word Unscramble, Letter Fall, Match it Sentences, Crossword Puzzle and Word-O-Rama.
You can register for a free account so you can try out the different games and see if your child will like it. The VocabularySpellingCity Premium Membership costs $29.99 per year and can be used up to 5 students already. The premium membership offers much more activities for your students too. Just look at the  image above. All the activities on the right pane are only available for premium members. Teachers can easily track the work done by the students too. Students test results and activities are also automatically recorded so whenever the teacher logs in, she can easily find out how much work her student has already completed. The teacher can also customize the word lists used for each student.  You can create assignments and assign it per student or per group. Best of all, there are no commercial ads which can distract your kids from learning.
VocabularySpellingCity is not new to our family because we have tried this online learning tool a couple of years back. My kids were a lot younger then so we wanted to try it again and see if it will work for our family this time. On the log in page, you can see that teachers and students log in separately. I logged in as the teacher and created accounts for my children who are in the 1st grade and 4th grade respectively. I assigned usernames and passwords for each of them and they were excited to login using their own passwords.
The first thing that I did was to go to List Management to create a new list for each of my children. I just chose from the ready to use word lists provided by VocabularySpellingCity. There are several word list categories you can choose from like Dolch-Sight Words, Geography, Math, Phonics, Science, Social Studies, Language Art and more. Each one is arranged according to grade level.
I created assignments based on the word lists. I selected activities like Word O Rama or Hangmouse and assigned it to the student. The next time my kids logged in, they saw all the assignments that they have to finish.
My first grade son liked playing Hang Mouse and Word Search the best. It was like playing games yet learning spelling and increasing their vocabulary at the same time.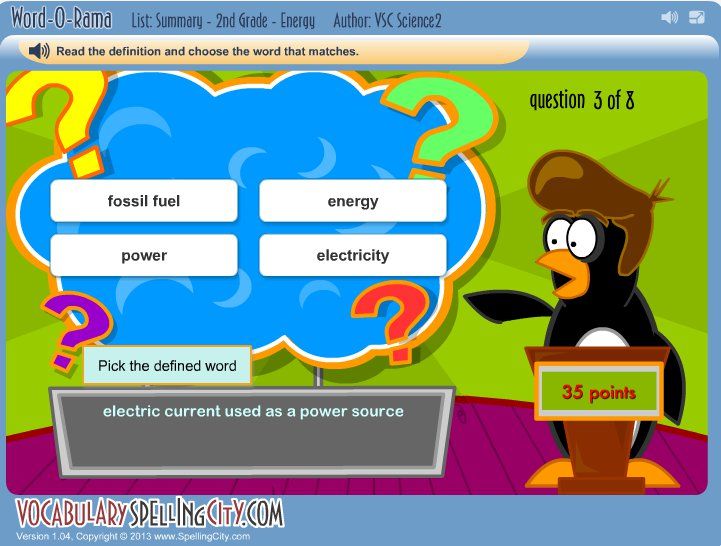 My fourth grade  daughter loved Word O Rama because the game was easy to understand, fun to play with and educational. According to her, it didn't seem like doing school work at all.
After they completed the assignments, I can see the status of their work as soon as I log in. I like VocabularySpelling City because there is minimal checking needed from me and they already compiled all the results for easier recording. I can also assign writing assignment and tests to see overall learning of each student.
I usually assign 7 activities per word list. My first grade son took more than a week to finish the whole assignment because he only wants to work on one activity per day. It took about 10 minutes per activity, depending on its difficulty level. My fourth grade daughter can finish one assignment per day. She finishes all 7 activities in one seating. It takes her about 30 minutes or less.
VocabularySpellingCity is a complete spelling program. I think it would work best for students who are visual and like to play computer games. This program can be a welcome change for students who are tired of the traditional spelling curriculum. If you are looking for an innovative spelling curriculum, try VocabularySpellingCity!
For more reviews about VocabularySpellingCity, click here.