Since my daughter started first grade a couple of years back, we have started studying world history. It is not a common thing here in the Philippines as I remember studying world history only during my high school years. But reading, studying and discussing world history with my daughter has given her a deeper appreciation of life, of the world and of God. I believe that it has shaped her world view that evil things happen, men can be evil but God is always good and faithful.
As I study history along with my children, I realized that the struggles of mankind hasn't really changed over the years. The problems often start from man's selfishness and sinfulness. The cycle of history often repeats itself throughout the generations because man didn't learn the lessons from the past.
There are different world history books out there but we chose to use books which are written from a biblical perspective. I am sharing with you some of the world history books and curriculum which I think are worth checking out.
Mystery of  History by Linda Hobar. Published by Bright Ideas Press, this history series has 4 volumes. It is written in chronological order and classical study style. It includes multi-age activities, book and video lists, memory helps, timeline suggestions, quizzes, and map work. We've used the first 2 volumes for the past 4 years and we've enjoyed reading through it. 
Story of the World by Susan Wise Bauer. Published by Peace Hill Press, this series has 4 volumes. It is written in a straight forward and engaging style. It is also available as an e-book and audiobook. We've not yet used this series but have heard of good reviews.
Self-paced Online History by Veritas Press. This is an online video history curriculum and has 5 courses available. It is a fun and interactive history curriculum. My daughter has recently been using this and has helped her remember her lessons more.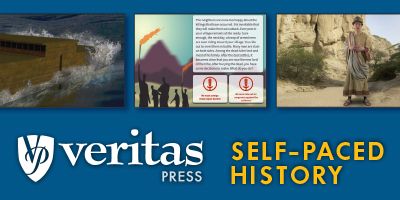 Studying world history expands one's world view and understanding of the world. Moreso, it allows us to see the true state of mankind and what God has done for us. I have personally been enjoying history time with my children, and look forward to learning more with them!