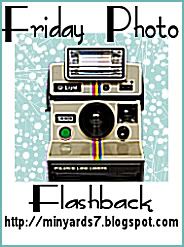 This is my senior prom official picture!
Truly a special night as it was my first time to go out with make up on! And of course, wearing a formal dress. It feels like its been SO LONG AGO!
Its quite fun to dig up old pictures, so why don't you join us at Friday Photo Flashback!