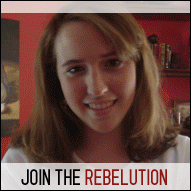 OMF Literature sent me a free book. I was so excited! The book was entitled Do Hard Things. As I was reading the book, it reminded me so much of my youth days and the days I was working with the youth. Yes, I was a youth staff before at our church. These were the very things our youth pastor was teaching us back then.

Do Hard Things is a challenge to everyone. Its audience is focused on the youth or teenagers, but as an adult, reading this book also challenges you to rethink about yourself and the life you are living. This book pushes you to think about what you have been doing with the life God has given you. Have you been hiding behind myths? Have you been living behind the mask of complacency or mediocracy? Have you stayed in your comfort zone far too long? Have you thought about challenging the cultural norm? These are some of the questions that will haunt you as you read the book.
I love this book. It doesnt only push one to think, but it also has several real life samples of what you can do with your ideas. I will discuss the lessons I learned more thoroughly on my other blog, Inspirational Insights.
Mommies, if you want to give books to your teeners, I think this should definitely be included in your list!