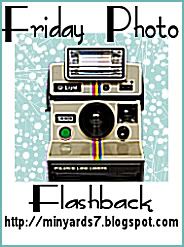 My photo for this week was taken on 2002.
This was during the wedding of my sister in law.
I was the maiden of honor.
This is a precious picture to me since it is quite rare that my siblings and me have a photo together while wearing formal clothes.
On the left is my older sister and then my younger brother is in the middle and me.
I just love looking at photos! Join in the fun… head to http://minyards7.blogspot.com/ for more!