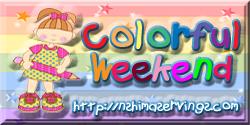 Before you click here, check out my daughter's latest creations!
My son rediscovered his Elmo videos and started watching them this week. After watching, my daughter thought of doing these toys for her brother. She gathered old Sticko cans and put on typewriting paper on them. Then she drew and cut out art papers to the shape of the famous Sesame Street characters.
I really admire my daughter's creativity and resourcefulness! Hope you like her latest art work!