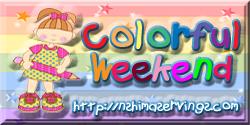 Last weekend, we went to SM Mall of Asia. We didn't know that there was a Lego exhibit so when we got there, we were very excited with what we saw.
It was a huge Philippine map made of Lego pieces. In each place in the map were the famous places in each region. It suddenly became a Social Studies class field trip! 😀
As we roamed around, we saw there were Lego pieces on 2 tables were the kids are free to explore and play with them!
And this is the finished product of my daughter after 2 hours!
She submitted her work to the on-going contest of Lego, My Own Creations  🙂  Hope she wins!