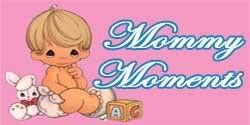 The last quarter of the year has arrived! This month is special to The Mommy Journey because I am celebrating my 3rd blogversary! I am so grateful to all the Mommy Moments participants over the past 3 years so this is my simple way of giving back to my readers! I hope you can join my blogversary giveaway.
Our themes for September are all tips which moms can share with one another. This week we are focusing on finances. Feel free to share any financial tips and even tips on how you teach the value of money to your kids!
My kids are 7 and 4 years old, so here are some ways I teach them about money:
1. Both kids have their own coin bank. This teaches them how to save. They start the year by putting in any money or coins they have received and we open the coin bank by year end to see how much they have saved.
2. At the grocery, I allow my 7 year old to see how much each product costs and compare prices of different brands.
3. We play games like Monopoly or something simple like playing pretend that we are in a market. I give them money with specific amount and they have to buy the items within their budget. This is a big hit!
4. If they want to buy something (like arts and crafts materials or toys), they have to save up for it. This teaches them delayed gratification and how to save up for something.
5. We teach them to store up treasures in heaven as well. Not only to save up  for their own earthly treasures but a part of their savings goes to others. This teaches them to share and to know that money that they earn isn't meant to be for their own consumption only.
I can't wait to read your tips. See you at this week's Mommy Moments!