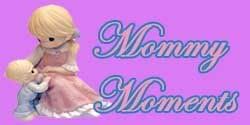 Our theme for this week is all about mommy's favorite products. Now you can choose to promote certain products that you really love or you can choose to post about things you always or often use personally or in your house… I am sure we can learn more about each other and learn new tricks from one another.
My favorite product to use is my Acer laptop. It is now 3 years old now and though it's battery is not functioning already, I am grateful that I have a laptop that I can use. Aside from blogging, blog hopping, Twitter and FB, I also use it as a way to destress by listening to music over YouTube and watching some TV series.
I also love looking at my photo albums. As far as I can remember, I have always been a shutterbug. During high school days, I would always be the one behind the camera so because of that I almost always am not in the photos but I love all the memories I have been able to capture. Now that I have kids, I definitely love looking back at their old photos. For our newer photos, I have been trying to create photobooks instead of the usual photo prints.
So how about you? I am so glad that you are joining us this week – glad to know the moms behind each child 🙂
Happy mommy moments!