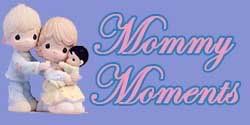 Starting this Friday, Mommy Moments will no longer have weekly themes, instead every mom is free to feature any "mommy moment" posts with us! 🙂 To start off, I would like to share one of the recent cards I have received from my daughter.

The card I received from her is the best gift a mom could ever wish to receive!
Truly a memorable mommy moment for me this week!
What is yours?