Every Friday, we have Mommy Moments. Mommy Moments is a weekly meme and you can join us by sharing any "mommy moment" that happened recently in your life. Create a post and add this badge to your post ( or choosing any other design from here). Then just enter your name and the URL address of your post below on the Mr. Linky, so we can all visit one another and see what you have shared with us this week!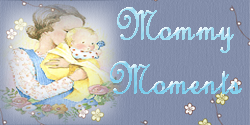 As I mentioned in the post yesterday, we have enrolled my son on a 3-in-1 sports summer camp. He was very excited to start the camp 2 days ago, but today, he was a bit reluctant to go. He was probably tired from walking around the mall before going to the training. (Lesson learned! Don't go anywhere else before training.)
Anyway, we encouraged him to join the camp and to play with the other boys. As you can see from this photo, he is the smallest in the whole camp.
For the first two weeks, they are set to learn about playing the ultimate disc.
It includes a lot of running and catching the disc.
During one of the times that he was heading back to us for a water break, he stumbled and fell. He bruised his knees and started to cry. He had minor injuries on his left knee. Even though he was tired and hurt, I was proud to see him go back to the field… still crying but consoling himself, and trying to be brave and persevering in learning the sport.
It is through tough moments like these, when your son is hurt but you have to let him go through it,  that you will  know that your son is growing up with character. Being brave and persevering when it hurts – is a character we all need to learn.

(Here is a photo of his bruise taken at home after the training today.)