Every Friday, We have Mommy Moments. Mommy Moments is a weekly meme and you can join us by sharing any "mommy moment" that happened recently in your life. Create a post and add this badge to your post ( or choosing any other design from here). Then just enter your name and the URL address of your post below on the Mr. Linky, so we can all visit one another and see what you have shared with us this week!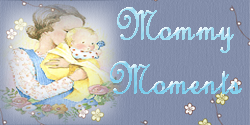 Since The Mind Museum opened a few weeks ago, we have been really excited to visit the museum. Finally, we were able to visit the place last Saturday!

We arrived for the 12pm-3pm schedule. All visitors for this time were separated into batches so that we wouldn't be too crowded as we visit the different places in the museum. Here are the highlights of our trip!
My sister went with us and all of us were pretty satisfied with the trip. At least it met the expectations of my kids, since they were really excited to go to the museum! We definitely learned new things. To enjoy the museum, you would need to do a lot of reading. So I am sure someday, we would be back. I wish by then that the museum will have a separate price if I want to visit only a particular area. Anyway, over all, it was a good scientific day for the family!
If you want to know more about The Mind Museum, check out their webpage.
Do you have any recent mommy moment you'd like to share?