Every Friday, We have Mommy Moments. Mommy Moments is a weekly meme and you can join us by sharing any "mommy moment" that happened recently in your life. Create a post and add this badge to your post ( or choosing any other design from here). Then just enter your name and the URL address of your post below on the Mr. Linky, so we can all visit one another and see what you have shared with us this week!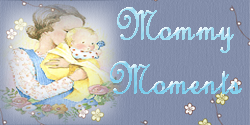 Ever since the summer break started, the kids have been having loads of fun playing most of the day, doing a bit of writing and arts and I have been busy with all sorts of writing over my computer. My son told me yesterday that I haven't been playing with them and I have been really busy with my work over the computer. This really made me realize that even if I am a stay at home mom, I need to be conscious of the way I use my time, especially when my kids are around. I need to attend to them and spend time with them – otherwise, I have lost the very reason why I wanted to stay at home in the first place.
It is a conscious decision and it is hard to balance work and family, especially when you are home. It takes discipline and organization skills to make it work. I have been a stay at home mom for the past 8 years now, but I have never perfected the balance. It has been a daily battle. I need to choose to prioritize what really matters.
Here are some tips that I would like to share with you moms who find it hard to balance work and family, especially when you are staying at home:
– Know your priorities. List them down if needed so that you would be reminded of them daily.
– Schedule your day. If possible, use planners or schedule maker to make sure that no activities are overlapping.
– Don't spread yourself too thin. Be wary of multi-tasking. Often multi-tasking produces work with less quality.
– Focus on what you are doing. If it is time to play with the kids or do arts with them, leave all your gadgets and turn off your computer. Give them your complete attention.
– Plan. But if your plan fails, don't give up. Often times, our mistakes will teach us what we need to learn so we can be better at what we do.
– Pray. Commit your day to the Lord.
It is never an easy choice but if we really want to be there for our kids, we need to be intentional with our actions and choose the road less traveled.
Do you have other tips that you'd like to share?