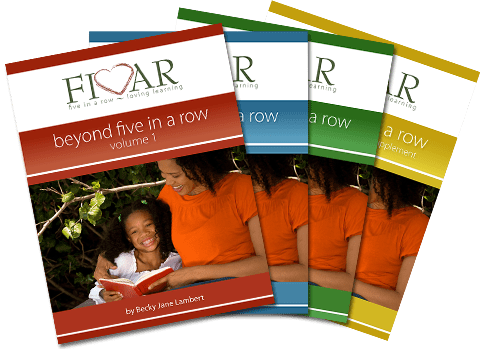 We have been using Five in a Row in our son's homeschooling for the past 2 months now. If you haven't heard, Five in a Row uses children's books and teaches lessons in Language, Science, Math, Arts and Social Studies. The idea is to read the story book five days in  a week and do the different activities together each day. It is a very simple yet profound way to teach our kids, specifically ages 4-8. It inspires the kids to read great children's books and it provides ample family time each day.
I love how it gathers our family together each afternoon. It provides countless hours of snuggling as I  read a wonderful story aloud to the children. I also love how it instills the love of learning in the them. Learning became more fun and enjoyable and reading is a daily habit that I really want the kids to develop.
We've rowed a couple of books already and I was really happy that my son didn't mind reading the book every day for five straight days! I thought he would be bored but somehow, we are rowing our 4th book and he really looks forward to our reading time daily!  We've also learned so much about each book topic. Since the books used  by Five in a Row have been carefully chosen, there really is a variety of real life situations which can educate the children. It may vary from  how to buy silver or what do steam engines do or why ducks migrate. There is so much to learn and learning is integrated to every day life.
If you want to find out more about Five in a Row, check out their website. This post is not a sponsored post. I just wanted to share with you how Five in a Row has been a blessing to our family. Watch out for more Five in a Row posts in the near future!