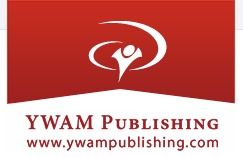 When we were given an opportunity to review George Washington: True Patriot eBook from YWAM Publishing, my 9 year old daughter and I were excited to read through it! We never had read any books about George Washington or American history  before so we were looking forward to understand how United States of America was formed. We were given the George Washington: True Patriort PDF format eBook along with the George Washington : True Patriot Unit Study Curriculum Guide PDF format eBooks.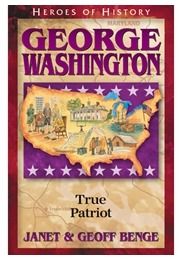 George Washington: True Patriot is one of the books from YWAM Publishing's Heroes of History. Heroes of History is a biography series of true people who made a difference in different fields like science, history, geography and government.
The George Washington: True Patriot book tells of George Washington's life story in an interesting narrative format. It includes his childhood, his family background, his rise in ranks as part of the Continental army until becoming the first president of the United States of America. The book is written by Janet & Geoff Benge.
This book comes in paperback edition and consists of 224 pages. It is ideally written for ages 10 and above. If you want the digital edition, you can purchase it in Audiobook format, Nook edition, Kindle edition and PDF format. You can get it from YWAM Publishing for only $6.99.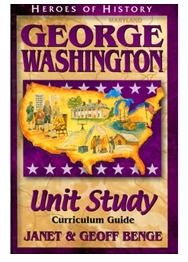 This book also comes with a corresponding Unit Study Curriculum Guide, also written by Janet & Geoff Benge. The guide includes :
–  in-depth questions for every chapter
– key quotes
– student explorations
– community links
– social studies
– culminating event
– books and resources
The guide contains countless activities which make learning fun and references which can be done by both individuals or groups. It also included fact sheet,  mapping activity and timeline activity. Activities include drama making, creative writing, arts and crafts work and audio visual projects.
The paperback edition of the unit study guide consists of 64 pages. It is also available in audiobook format and in PDF format. You can get it for only $7.49 from YWAM Publishing.
How We Used The Products And What We Thought
The book contained 19 chapters. I read 1-2 chapters each day to my 9 year old daughter and 6 year old son, as our read aloud  for 2 weeks. It was the first time that we got to read about George Washington and the history of America. Both kids were hooked from chapter one until the 19th. Though there were some chapters when my 6 year old drifted away, but he would come back as soon as the story of the war starts or continues. The story was written in an interesting narrative manner.
Reading the book gave us a whole new perspective about government, war, and how a nation develops. We also learned how courage, fear of God and perseverance shaped the life of a great man and influenced the life of many others.  We also got to learn more about Britain and France and how they were part of the shaping of the United States in the beginning.
We read through the unit study guide and found some activities which can help us remember, understand and apply what we learned from George Washington's life story.
Here is a page from the Unit Study Guide which we found really interesting. We see how George Washington's life can be studied with this various subjects.
Here is my daughter's work on the fact sheet and the time line. So much has happened in George Washington's life!
Of the activities listed, I think that putting up a display corner and making a life presentation about George Washington's life would be good culminating activities. Unfortunately, we don't have much artifacts from the United States or about George Washington or Virginia that we can display.
Nevertheless, reading the book has definitely made my children become more aware of freedom, of nations and how each plays a role in the development of their own nation. Our history and government lesson has never been more interesting! This book and review guide is highly recommended to everyone who wants to learn about George Washington and how America began and to everyone who wants to be inspired and live a life filled with purpose and passion!
To read more reviews about this product, check out the Schoolhouse Review Crews posts.