Family read aloud every lunch time is one of our most anticipated moments of the day. My kids enjoy it and so do I. Home School Adventure Co. was gracious to give us a copy of the downloadable ebook  The Wise Woman with Literary Analysis Journal Questions by Stacy Farrell, for our family to read and review. So when we got our copy, we immediately began reading it!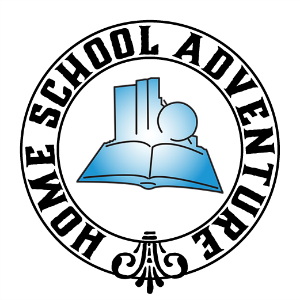 The ebook contains a full copy of The Wise Woman by George MacDonald wherein each chapter is followed by an average of 20 literary analysis questions. The book is 160 pages long and at the end, there is a long list of vocabulary words with the chapter and page of where the words can be found. The book can be used as a family read aloud for 9-11 years while 12 years old and above should be able to read this by himself.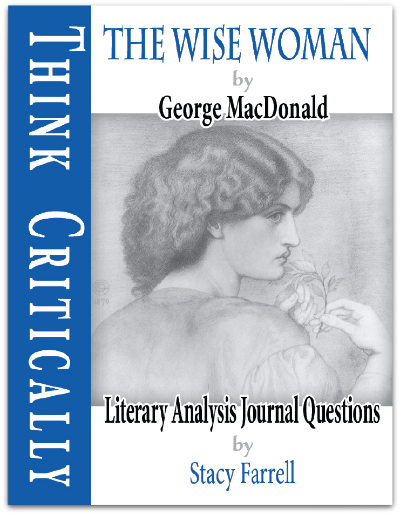 George MacDonald is a known author especially for his Christian fables. He is one of the first authors who excelled in fantasy literature. The Wise Woman also known as The Lost Princess is first published on 1875. Though the story was written a very long time ago, the present day family will still be able to relate with the characters in the story. The story centers on an old woman who magically pays visit and captures two young girls who came from different family backgrounds. One girl is a princess while the other is a shepherd's daughter. Both of them go on an incredible adventure to learn valuable lessons about pride, humility, contentment, selfishness, sacrifice and compassion. Both their parents learn too late that discipline is important when it comes to parenting a child, regardless of one's stature in life.
Stacy Farrell is a freelance writer and teacher who has once worked in a civil rights litigation and constitutional law firm. She has mentored both her sons through character transformation herself. She is passionate about empowering teens to think more critically and deeply with a biblical worldview. She has written other products like Mere Christianity Critical Analysis Journal, Philippians in 28 weeks and Philosophy Adventure.
After using our Google Chrome browser in our computer to download our copy, we opened the file using Adobe Reader. This is a free software that is easily available over the internet. After lunch, my two children, a boy aged 7 and a girl aged 10, would sit next to me as we read 2 chapters each day. Though the english language was a bit deep, they listened intently and didn't want me to stop reading. They were begging me to continue on to find out what has happened to Rosamond or to Agnes. But we wisely just read 2 chapters each day so we can properly discern and understand the richness of the story.
After each chapter, I read the questions to both my kids. They answered with confidence on some while they had me explain the other questions. The questions were thorough, deep and reflective. The questions often start with how, what and why. It encourages critical and reflective thinking, making our discussion very rich with insights for living and searching our own hearts for our own ugliness and sin.
Rather than make my daughter write her answers, we discussed the questions so we can talk more deeply and discuss the lessons we learned more openly.  I'd like to share some of the lessons my daughter learned after our in-depth discussion.
– Every one needs to have self control.
– Not getting what you want all the time is actually good for you.
– Working hard is an important part  of life. It is training you to become a person of worth.
As a parent, I was challenged by this book and really reflected on how I was training my children. I saw the importance of discipline and not spoiling the children. In this age where self-centeredness and self-gratification is prevalent, I need to intentionally train them to rely on the Holy Spirit and to constantly check their character.  I liked the visuals of the book as the font was easy to read and in every chapter, there was a highlighted sentence which shares the main lesson of the chapter.
Each day, it took us about an hour more or less to read 2 chapters and discuss together. We've been reading for quite some time now and I can honestly say that this has been one of the richest book we have read and discussed together. I believe that this book should be read not just once but at least twice to really be able to reflect and apply the changes we need in our own life.
The downloadable ebook copy costs $14.95 while the physical book costs $28.95. But for a limited time, until May 15, you can get 10% off any download purchase by using the CODE: CREW-10.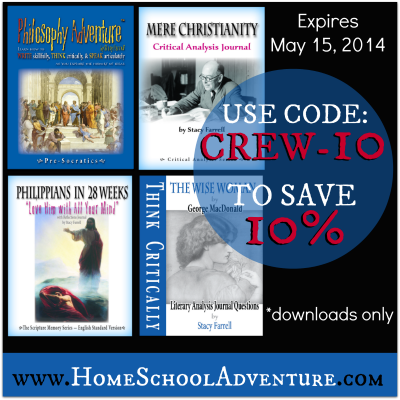 You may check out Home School Adventure on their following sites:
Twitter: http://twitter.com/HomeSchoolAdven
Pinterest: http://pinterest.com/HomeSchoolAdven
Google+: https://plus.google.com/u/0/b/115241518288669984312/+Homeschooladventure/
Instagram: http://instagram.com/HomeSchoolAdven
For more reviews, please check out :