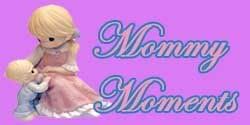 thanks to
Willa
for this button
Hello everyone! Its Friday once again. How fast time really passes by, don't you think so?
Our theme for this week is NAME GAME. The theme was suggested by Genebei. Please post a recent picture of your kids and share with us the reason or meaning behind the name of your kids. For security reasons, you don't have to include all names (for kids with multiple names) of your child.
KYLA's name was taken by my hubby from the name of the famous local RnB singer Kyla. When I looked at the meaning of the name – The Irish name Kyla means – lovely. I agreed to that name and we added one more name which is Clarisse, it means – clear, bright and famous. We also agreed that it would be cool to have a short name, easy to write and remember. We originally thought of calling her KC as her nickname but we ended up using Kyla.
TOBY comes from Greek meaning God is good. We had the initials TJ in mind. So we just needed to think of the second name. Justin came from the one of the names of the early church fathers, Justin Martyr. Justin means just.
We wanted to have a short name for our son too (just like we did for his sister).
We also didn't want too common names for them.
Anyway, both their pictures were taken last Sunday.
I also wanted to share this video with you 🙂
They can get real silly at times!

How about you? Share your stories with us this week at Mommy Moments!